Boy have I been a busy bee! Am I the only one who feels like weekends seem to just FLY by with the blink of an eye?! Sigh, how I long for more time to blog & blogstalk...lol!
Anyhow, I want to give a shout out (is that the correct blogging term? someone please help me out) to my blogging buddy Mrs. Cupcake over at a Cupcake for the Teacher. She gave me this sweet award that truly touched my heart and made my week!! If you haven't checked out her awesome blog whatcha' waiting for?! She's got a fantastic giveaway going on right now in celebration of her 400th follower.

I am passing this award to:
Kristen at Ladybug's Teacher Files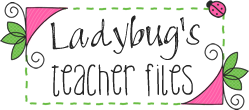 If I could give all 138 of you awesome followers the award I would. I truly appreciate you all taking the time to stop by my little 'ol blog. Thank- you all so much!!!
Now for some Valentine's FUN! I've posted two new products to

TpT

and

Teacher's Notebook. First is a Valentine Buddy Glyph. There are 10 pages including patterns, step by step directions, and a student sheet for interpreting data. Just $1.50!!
A Valentine's fun pack! 4 activities- 52 pages total. Included is a pocket chart poem with cards & a student sheet, valentine song, large emergent reader, and pattern fun! All for just $3.50!! Get it here on

TpT

and Teacher's Notebook.