Say it isn't so!! Sigh...July already. WOW! Time sure is flying by rather quickly....I'm linking up with Farley at Oh' Boy Fourth Grade. I just love participating in her linky parties and seeing what everyone else is up to :)
Click on her button to hop on over & join the fun!!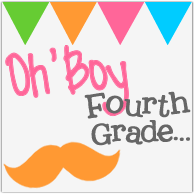 Have a safe & happy 4th of July!!!